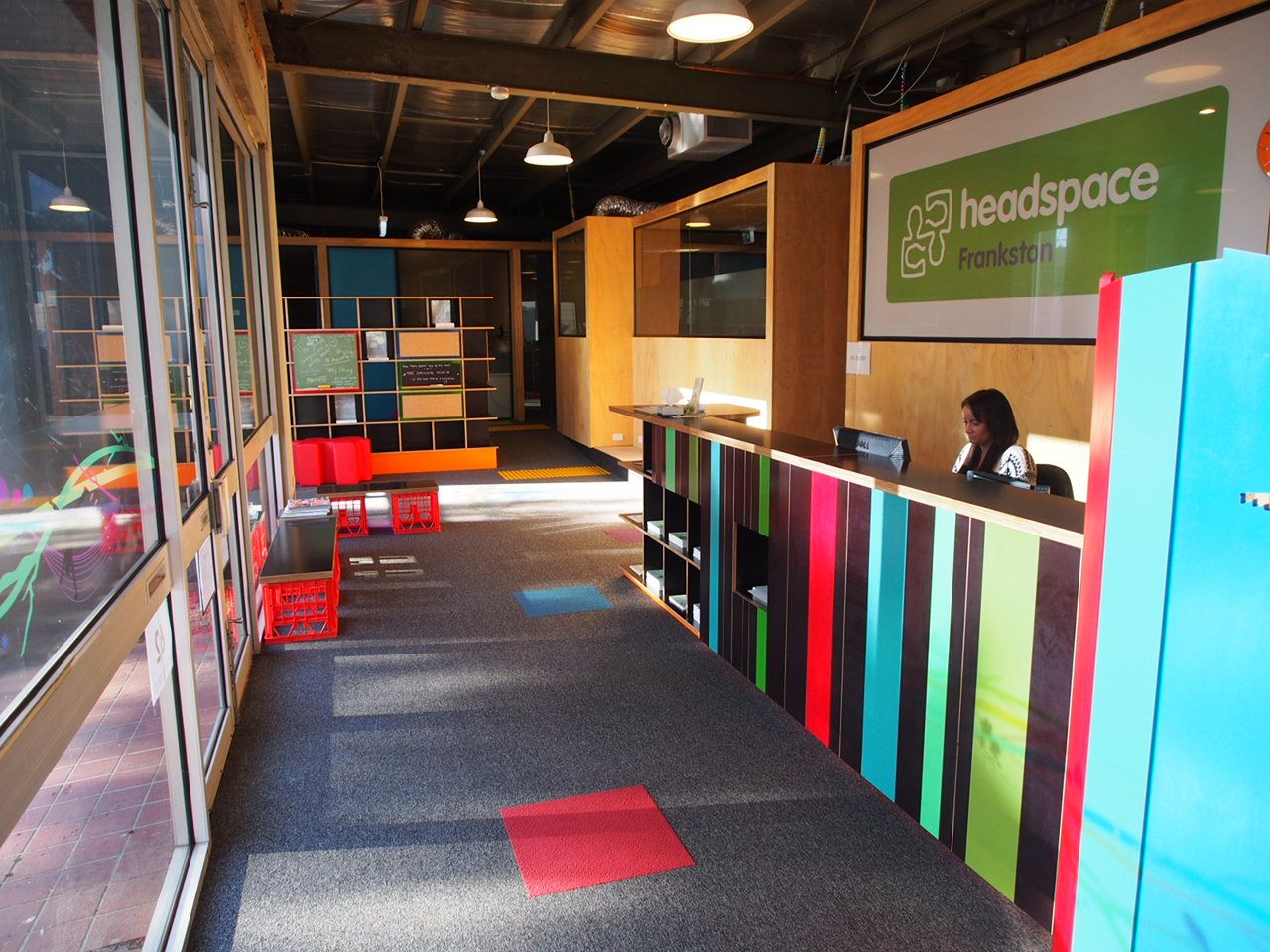 CoDesign is the first and only social enterprise architecture firm in Australia runs with the help of volunteers. I joined architects and interior designers, counsellors and teenagers to prototype, co-design, document and begin build of Frankston Headspace, a mental health hub for young people. I fluidly moved between disciplines, magnifying their expertise and experience.
Workshopping with the clients and staff as a facilitator, I provided participants with tools to create their vision of the space, and specify what they wanted to enhance or avoid in the new building.
I spoke to one teen about the colours for the foyer, the first place of contact. He explained he hated the yellow walls of the previous Headspace as they were the same colour as the psychiatric unit he had been admitted to. It was a moment of clarity and I truly understood the importance of the space in making the young people feel at home and at ease.
I also led the design of the reception desk, utilising recycled materials to keep the item on budget and practical, with a funky and welcoming feel.